Are you searching best gaming phone for pubg then you are in right place today I will tell you world's best gaming phone in which you can play high graphics games like pubg mobile
Since 2016 gaming industry process in past three years many people play games in our daily life. But before 2010  games have low graphics and less CPU and ram consume but after 2016 High graphics and Big online gmae has been made and these game consume more RAM and CPU processor.
To run the high graphics game they have high powerful CPU and high GB of RAM. so people want that they can easily run the game without lag then a new phone has come in the market which is gaming Phone
What Is Gaming Phone
Gaming Phone is the especially for Playing games. This phone has a High processor CPU and High GB of RAM. All the parts of the gaming phone are really amazing and powerful. This phone has a long battery Backup. On this phone, you can play continuously for up to 18hours.
There is some company which makes gaming phone like xioami, nubia and little more. Only a few companies make gaming phones because this phone is very expensive than normal phone. In this gaming phone, you will get the latest CPU processor like 855 HZ and RAM that you get in the gaming phone is a minimum of  6GB and a maximum of 12 GB.
Top Best Gaming Phone in 2020
1. Nubia Red Magic 3S
Guys this phone is really amazing because it is the latest Nubia gaming phone. This phone is really awesome because this phone has the latest processor and latest DDR4 Ram of 8GB and 12 GB.This company makes awesome gaming phones.
Most gamer trust this phone and he recently launched a new phone named nubia red magic 3s earlier nubia launch many gaming phones with latest CPU processor.
In this phone, you have a colling fan on the backside of the phone. which maintains the temperature of the phone as well as the CPU.
2. Black shark 2 pro by xiaomi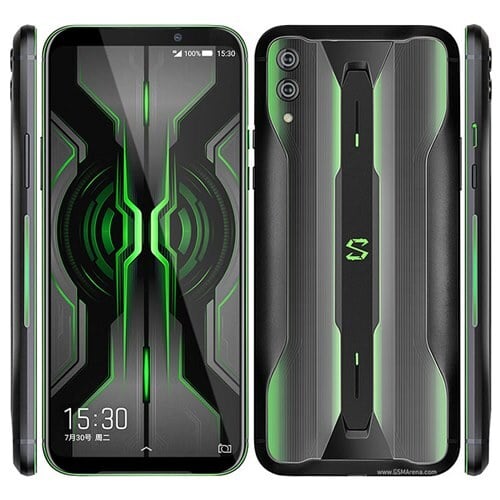 Generally, xiaomi launches normal phone but in the past two years, they continuously launch gaming phones as they have seen crazy in games.
They launch a gaming phone named black shark 2 but in a few months earlier they launch black shark 2 pro which is more powerful than black shark 2 as a comparison to CPU, GPU, and RAM.
It is the second-best popular game by the gamer who continuously playing games because it gets high battery backup and good performance of CPU. It also has high-performance GPU